Ever wonder when the next bus is coming, and what route the bus takes? How about which bus stops are currently nearby or along a particular road? With BusGuide, these information are now at your finger tips.
Ported from the previous Windows Mobile 6.5 version, BusGuide lets you get the bus arrival timing of SBS and SMRT busses at different bus stops around Singapore. Search for nearby bus stops or those along any road and view when the next bus is coming. You can even add a bus stop to your favourite list for quick retrieval the next time.
Lookup the bus number to get the bus route information so you know exactly where to stop. All these in an easy and intuitive UI designed specially for you mobile phone.

Home
Query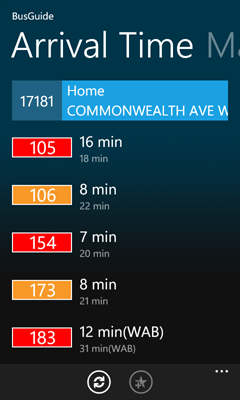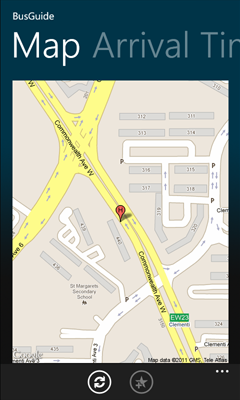 Search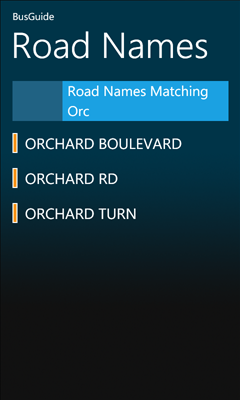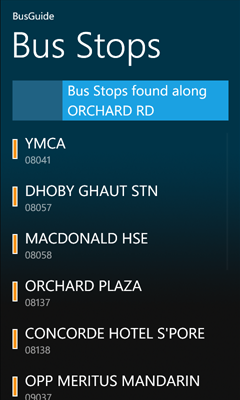 Bus Route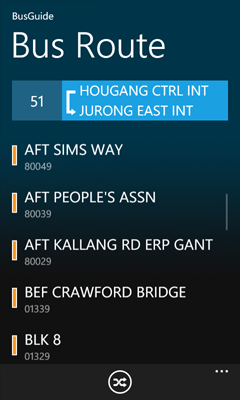 Nearby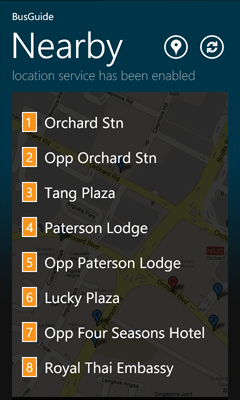 Favorite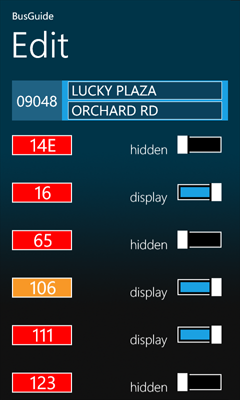 Version 1.7 (1st Nov 2012)
Bug fix to prevent app from crashing upon start up
Version 1.6 (22nd Apr 2012)
Minor UI changes
Fixes bus timing information
Version 1.5 (28th Sept 2011)
Mango devices only
Fixed bug where timing is wrong when refreshing after 1 min
Pin any bus stop from your favourite list to start
Version 1.4 (1st July 2011)
Updated UI
Bus timing cached for 1 minute
Choose what bus to be displayed from your favourite stop
Version 1.3 (14th June 2011)
Fixed bus arrival timing to use SBS APIs
Version 1.2 (3rd February 2011)
Bug fixes due to changes in www.transitlink.com website
Added setting to enable/disable location services
Version 1.1 (25th November 2010)
minor changes in UI
added map view of bus stop location
Version 1.0 (8th October 2010)