SG Used Cars, is a classified ads listings, for used vehicles in Singapore. All classified ads listings are retrieved from sgCarMart.com, the number one car classifieds for buying vehicles in Singapore.
Easily browse through the ads from sgCarMart.com in an easy to read layout and format, which is specially design for the Windows Phone 7 devices. Use the search function to find the cars you want, and add it to your favorite list for future reference. See each ad in full details, including all pictures posted.
View current and past COE prices, and use the calculator functions to calculate the monthly payments and affordability of your new car purchase.

Main Page
COE Prices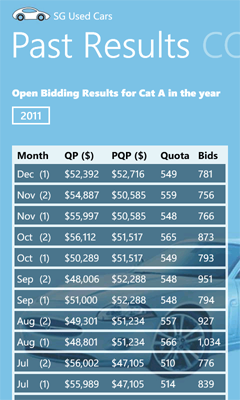 Calculators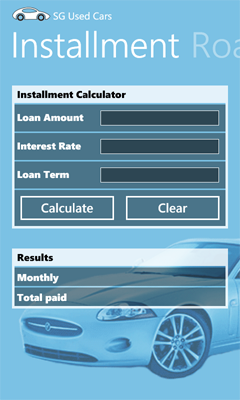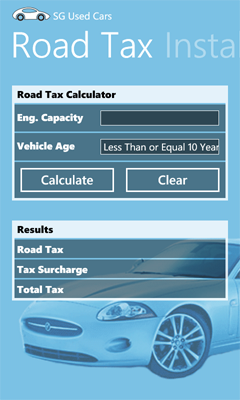 Search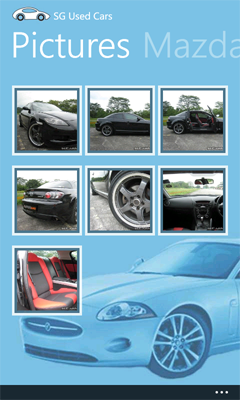 Favorite

Version 1.3 (9th Dec 2011)
Mango update
supports fast app switching
automatically load more car details when scroll to end of list
Version 1.2 (6th July 2011)
Version 1.1 (17th April 2011)
check past COE prices
graphical display of COE prices
Version 1.0 (6th April 2011)