Managed to get my hands on an early WP7 Mango build, and I am really impressed. The improvements, while subtle for now, really does make the phone a more pleasant one to use. Been using it for a day and I really like what they have done to it. As this is a very early beta build, it might not be the complete release version, but here are some of the differences between the new Mango and the 7392 build that I have noticed. I will continue to post my experience with the new build as I start using it more.
People Hub.. Noticed how the "Add" and "Search" button is now located at the bottom. You can now add groups to your contact list, like how I have added the "Family" and "NOMAD" group. Also, when you scroll your list of contacts, the Letter Jump List will always be at the top so its easy to jump to any names.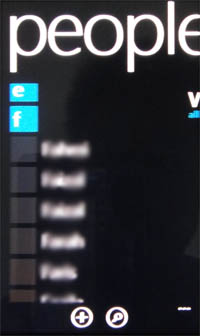 You can add multiple contacts into each group. From there, you can choose to sms/mail all of them. Very convenient to do mass sms/email. You can also view all pictures/albums of everyone in the group.
Opening an individual contact, you will have the option to view all his albums. You also get a history panel which shows you how many calls or sms or mails you received form him.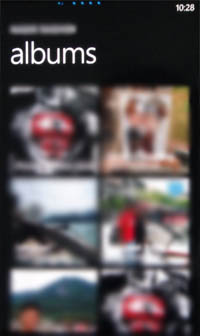 And finally, the settings. Here, you can choose which contacts do you want to be shown on your phone. Very useful if you happen to have a lot of contacts on your Live account that you do not want to be included on your phone. Also, adding new accounts, you will notice that Twitter and Linkedin is now one of the option you can choose.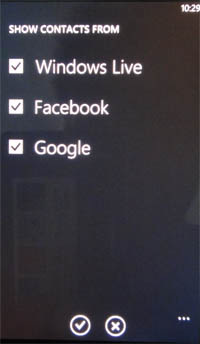 So…. are you excited yet….