If you have ever used a HyperlinkButton in your WP7 app, you will notice that the "TextWrapping" property is not available to that control. What happens if you have a HyperlinkButton with a really long name is, it gets truncated as such.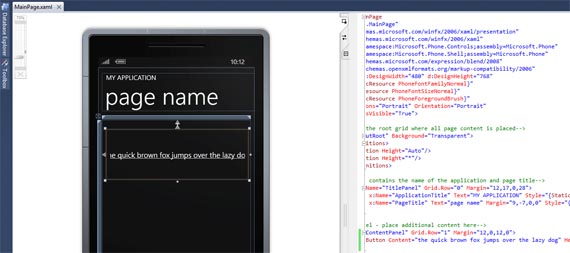 You can set the text to wrap though by generating your own custom style, where you get to have more control of the text in the HyperlinkButton .

First open up your page in Expression Blend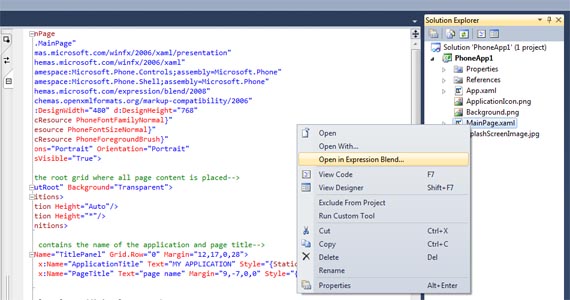 Once Expression Blend is opened, right click on the HyperlinkButton and select "Edit Template – Edit a Copy".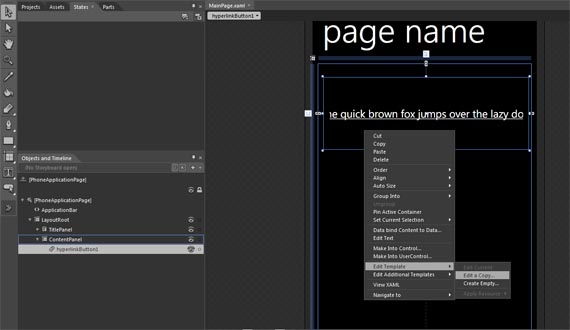 You will now notice that on the left hand corner, after expanding the tree, you get to a TextElement control. Select that and then expand the "Text" option on the right.

After expanding the "Text" option, you can now set the TextWrapping option.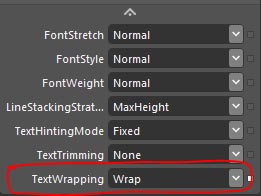 Save the project and you're done. You can now close Expression Blend. In Visual Studio, you will notice a new style has been added to your XAML at the top.

And there you have it, your HyperlinkButton is now text wrapped.